Sand on cardboard / 2012 / 240 x 160 x 110 cm
The idea behind this work is based on the fear of the unpredictable weather.
The helplessness of not knowing where, when and how strong the storm would strike, has led me create this piece.
The sculpture unites the floor together with the ceiling.
By doing so, I was aiming to express the pure feeling of a "borrowed time" when the sand builds up as an hourglass.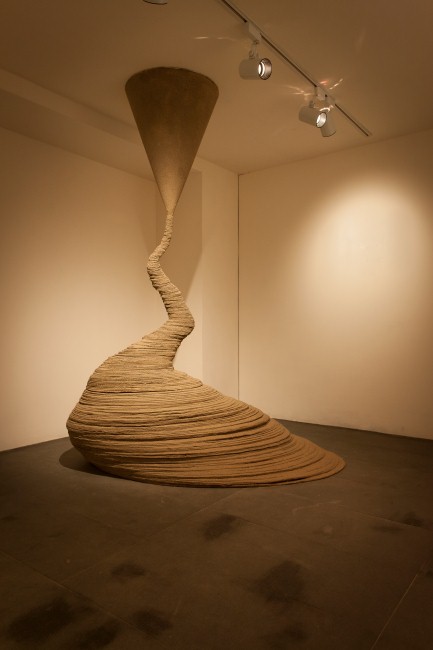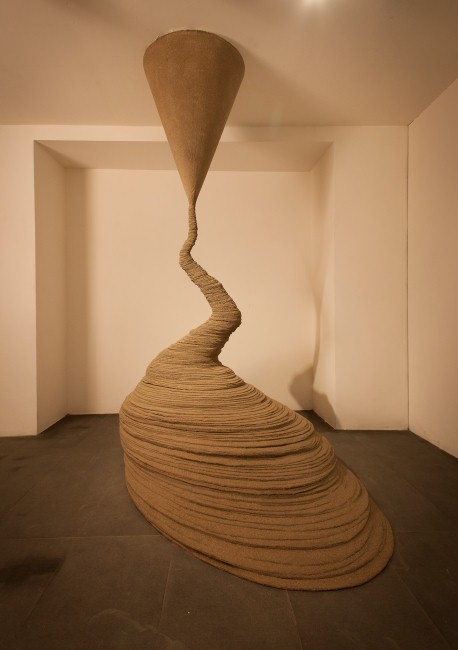 Tornado – Hourglass, 2012, Sand on cardboard, 240 x 160 x 110 cm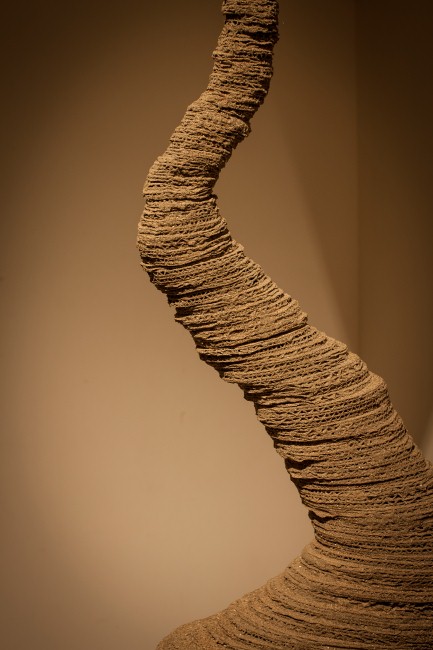 Tornado – Hourglass, 2012, Sand on cardboard, 240 x 160 x 110 cm, detail